Writing a Non Boring Family History
Visit your local bookshop or these online retailers have copies available now – just click through on the direct link and you can purchase online:
Under the auspices of the Public Record Office (Vic) , Hazel offers a year -long mentoring of book length projects 'Complete Your Book in a Year' .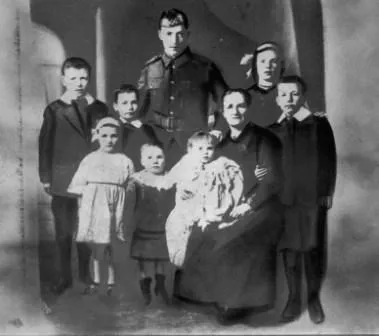 Chapters in 'Writing a Non Boring Family History' are based on answering the most common questions asked during Hazel's popular workshops. These include:
Avoiding chronological boredom
Using humour
Dramatising but keeping to the facts
Fact, faction or fiction?  Can't call it a history, if you 'fiddle' with the facts.
Viewpoints. Whose?
What if the family criticise what you've written?
Collaborating?
Diplomatically handling family secrets?
What if you've only got a name on a shipping list?
In Writing a Non Boring Family History, strategies are included for
interviewing relatives
shaping anecdotes, not just listing dates
structuring
publishing
costing
launching
distributing, and
overcoming procrastination
Links to Hazel's published articles: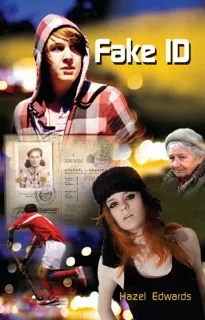 Buy e-book of Fake ID  for teen family interested in a history mystery.
Tamil translated edition published.
---
This revised,'Writing a Non Boring Family History' includes visiting historic military or family history sites, eulogies and e-formats as well as writing history for children.
Other Formats:
You might also like to check out Hazel's podcast interview on ABC Life Matters : about genealogy & military history researching 'Searching for a Lost Garnet'.
---
This book is used as the basis of one day workshops. Check Events for workshops which cover:
Researching and Interviewing Skills
How to organise your material
Structuring a Book
Making it interesting for the reader
Formatting and Publishing Options
Handling Family Secrets
Editing and Proofreading
How to write using all senses and perspectives
Launching and Marketing possibilities
Suitable for all who wish to improve their writing skills as well as for those contemplating or struggling with a book length project such as a family history, corporate history or autobiography/memoirs.
'Clarifies how to organise a book length project, and still talk to your family.'
'Stimulating and informative…Excellent…Hazel Edwards encouraged me to really get going.' Amateur historian.
'Loved the recipe for a family history and the generic checklist was invaluable before our reunion launch.'
Shauna Hicks review  respected historian writes in a non-boring review.
Why Self Publish?  Hazel's realistic answers about online publishing of histories and memoirs.(Who Do You Think You Are?' Magazine)
OAM Association Talk:
May 11th "Not Just a Piece of Cake: Being an Author" Will be on You Tube soon.
See all events
Student Resources:
Crafting an assignment on Hazel Edwards? Get tips for school projects, and her uniquely answered questions.
See all Resources